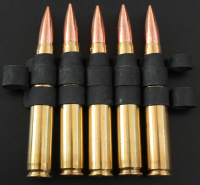 Offline
xx_30ought6_xx
Bio
First of all, the name is because they wouldn't allow me to use just "30ought6" as my username. It had to start with a letter.
I'm a major Pokephile, always have been, my whole life. I write smut. I've known about agn.ph since touching myself felt good enough to make into a habit, and I figured I'd post my Pokemon stories here because why not?
My philosophy for writing what I write stems from my own frustrations in trying to find well-written, free fetish stories with quality premises. I expressed this frustration to a friend one day and they said, "Just write your own," so I did.
I'm not online very often these days, so don't expect me to be around often or for too long, but feel free to send me a message if you have feedback or just want to discuss Pokemon or pokephilia, I guess.
Basic Info
Species:

Rattata

Title:

Lemon Farmer

Location:

Abigail's Box

Local Time:

1:32 AM Dec 10, 2023
User Statistics
Fic Stories:

1

Last Active:

7:45 AM Dec 9 2019

Date Registered:

Nov 14 2019