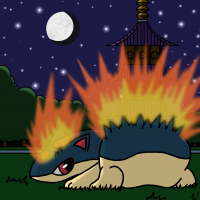 Offline
BP_
Bio
Heya, I'm BP! I'm somewhat of a regular on this site. You can see me on the Discrod frequently either fucking around with others or shitposting. Me getting banned off this site is not "if it will happen", it's "when it will happen".
As you can guess, I have a very niche and ethically questionable tastes for my... passtimes, so it was a great find coming across this community.
My inbox is always open. If you don't have anything to say, a simple "Fuck You!" hate mail would still make my day!
Basic Info
Gender:

Male

Title:

Flank em' and steak em'

Location:

To your left

Local Time:

9:55 AM Dec 3, 2023
User Statistics
Forum Posts:

4

Gallery Uploads:

44

Last Active:

8:01 AM Dec 3 2023

Date Registered:

May 15 2021