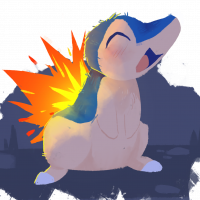 Offline
Cyn

Bio
Note: Do not contact me about Gallery takedown requests. I will just tell you to contact a gallery admin for that.
I'm AGNPH's resident Cyndaquil. I administrate the Fics section, and maintain most of the site software for AGNPH. But I don't want to bore you with the obvious now, do I? You're reading this to learn more about me, so let's get started.
 
Anyways, I've been around here for quite a few years now. Registered around August of '11, around the time I started writing and the fics section *conveniently* disappeared. By no means am I any good, so I'm always looking for advice and feedback on my writing style. I can't say how annoying and difficult it is to improve without good feedback.
If you have any questions about the site, notice any bugs, or have new feature suggestions, feel free to PM me here or on IRC.
 
Oh, and for those who are wondering why we have this wonderful collection of old, dusty stories, I was the one who restored all the old fics from the old 2011 site. Go me.
Basic Info
Gender:

Male

Species:

Cyndaquil

Title:

Friendly resident Cyndaquil

Location:

USA

Local Time:

11:38 AM Dec 3, 2023
User Statistics
Forum Posts:

137

Gallery Uploads:

416

Fic Stories:

4

Last Active:

2:51 PM Dec 3 2023

Date Registered:

Aug 7 2011