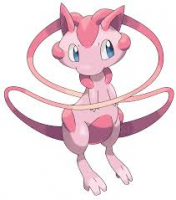 Offline
zackarykidder
Fics Statistics
Stories Uploaded:

4

Reviews Posted:

3
I only wanted 1 world where the best of everyone came. But it didn't go as planned -X

This story has been permenantly moved to fanfiction.

Link: https://www.fanfiction.net/s/13012486/1/It-s-not-over-til-the-end

Turning this into a book series let's hope it turns out well :D

Looking for a beta reader and editor. Contact me Via FA as zackarykidder787. -Zero

I am going to be pausing this for a long time Sorry to those who have loved reading this so far. It's been hard for both me and der to write this due to not only times to get together and discuss the plot but also because of our own personal lives. If it is updated then go ahead and read but as of now this and my PMD story are temporarily discontinued.

Disclaimer i do not own pokemon or any of its franchise or character all rights belong to gamefreak inc. and nintendo as well

 

2 humans travel through a portal get trapped in another world

Discontinued for a while I will probably bring this back in a better format.
Show all