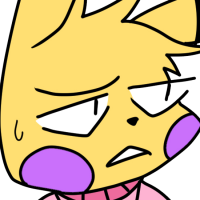 Offline
SoftestPuffss
Fics Statistics
Stories Uploaded:

5

Reviews Posted:

0

Num Favorites:

31
A collection of one-shots involving relatives indulging in the forbidden fruit of incestuous romances and inbreeding. Chapters come when they come.

"I've noticed her since I first began my college days. And for two whole years, that's all I could say about her. Graduation was just around the corner, and my curiosities were sky high. Who is she? Why is she watching me? Why is she stalking me? What did she want? I wanted answers. And I will have them before I graduate."

They aren't very good at their job as school bullies, so it seems the next best choice of threatening others is to take advantage of them with your strength in numbers. Their next victims? A couple of innocent boys trying to enjoy the start of a long weekend.
Show all
This is a simple NSFW story about the special relationship between a male Nidorino, Orchid, and his bully, a male Lairon named Auron.



This is my first fic, something I decided to do a few days ago and ended up writing itself. I plan on adding a few future chapters in the future.


CONTAINS: M/M, Non-consensual sex and rape.

Pokemon is copyright of Nintendo. All characters are the property of their respective owners. No infringement is intended.

A proud Arcanine takes on a high rank guild mission against her guildmaster's wishes. Has Sasha taken more than she can handle?

 

 

This story is also available on Furaffinity. My name on Furaffinity is Foxirus.
Show all